Our Partners
At Window World, we believe our work goes farther than providing exterior solutions. Our products alone aren't what make us unique; much of Window World's story is linked to our involvement beyond home improvement. We strive to bring positive change to our communities through our affiliation with non-profit entities.
TVA EnergyRight® Solutions
The Tennessee Valley Authority is the nation's largest public power provider, with a rich history of improving quality of life and economic prosperity in the region that spans much of the last century. As part of its continued innovation, in 2009 it launched the In-Home Evaluation Program in conjunction with its EnergyRight Solutions project, offering financial incentives to customers that install home energy improvements. Aimed at reducing power usage, the program has since expanded to all TVA local power company customers and completed over 33,000 audits.
The In-Home Evaluation Program makes accommodations for certified energy advisors to visit homes and provide individualized evaluations, including precise recommendations for improving performance. Homeowners that make the prescribed updates are eligible for a rebate of 50% of their installation cost up to $500. With 39% of every energy dollar spent going towards heating and cooling, energy-efficient windows are an essential part of any high-performance house. Often cited as one of the necessary enhancements during the evaluation, replacing old windows with ENERGY STAR® qualified products is an eligible improvement. A member of the TVA's Quality Contactor Networw, Window World of Nashville is ready to help. Call your local power company to schedule your evaluation!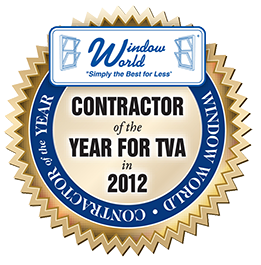 Window World Cares
Founded in 2008, the Window World Cares® foundation is dedicated to fundraising, community outreach programs, and other philanthropic endeavors. We are proud of the impact Window World Cares has made in the few years since its conception: we've raised millions of dollars for our causes and spread the word about deserving causes. We were recognized by St. Jude Children's Research Hospital® as the "New Corporate Partner of the Year" in 2010, and intend to live up to this honor for years to come. Window World Cares is a core part of what we do every day; it's our privilege to work towards making a difference with every window we sell.

St. Jude Children's Research Hopsital
In 2008, Window World Cares® became a partner of St. Jude Children's Research Hospital®, one of the world's leading research and treatment centers for pediatric cancer and other childhood diseases. The hospital is a pioneer of protocols for treatment of these conditions: in the 50 plus years since St. Jude was founded, it has helped to increase the survival rate for ALL (Acute Lymphoblastic Leukemia, one of the most common forms of childhood cancer) from 4% to 94%. St. Jude never considers a family's ability to pay for a child's treatment, covering the costs of medical care, lodging, meals, and travel to and from the hospital. Our Chairman, Tammy Whitworth says of the partnership: "Giving back and helping others in need has always been a big part of the Window World culture, but it's the remarkable employees and children of St. Jude who make us so passionate about this organization."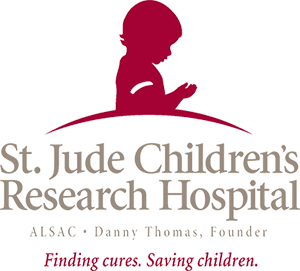 Veterans Airlift Command
Window World proudly supports the Veterans Airlift Command in providing air transportation to wounded warriors and their families for medical and other compassionate purposes. The Veterans Airlift Command offers soldiers returning from combat, often with devastating injuries and unable to traverse commercial airports, the opportunity to fly worry-free to visit their families or receive treatment. We've flown over 55 missions since our partnership began, and every time we meet a new Veteran, we become even more passionate about the Veterans Airlift Command. With a number of Veterans in our own Window World family, we know how meaningful a simple "Thank You" can be. Participating in the mission of the Veterans Airlift Command is how we convey our immense gratitude for every Veteran's service.

The Stinger
The No. 100 Stinger is a tribute to the original winning car of the Indianapolis 500, created to commemorate its 100th anniversary. A salute to starters of long ago, the Stinger features a yellow and black color scheme taken directly from the original Indy 500 winner, the Marmon Wasp. The car also displays a graphics package featuring the name of every Indianapolis 500 starter. Each of the former starters has been invited to autograph the car, and for every additional signature Window World Cares makes a donation of support.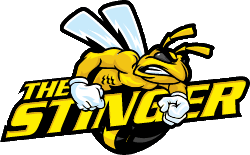 Window World Racing
Since April 2009, Window World has proudly been affiliated with Indy and NASCAR star John Andretti, one of the premier drivers in the top spectator sport in the world. Andretti, part of the renowned Andretti racing family, represented Window World in the 2009 and 2010 Daytona 500s, as well as the 2009, 2010, and 2011 Indianapolis 500s. Most recently, in 2011 John Andretti partnered with Andretti Autosport, Richard Petty, and Window World to bring the #43 Window World car back to the Indianapolis 500 for the third time, where he placed 22nd.